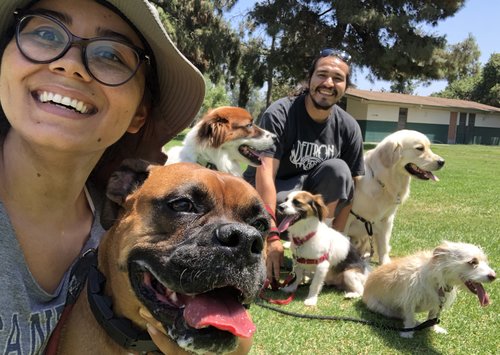 I'm Courtney and this is my boyfriend Tony and we are the pack leaders of Dog Squad LA. We live in a farmhouse in Reseda with our dogs, rabbits, chickens, and guinea pigs and each day we conquer the streets of SFV with tons of fun dogs! On our free time you can almost always find us at home, because let's be real we're usually binge-watching Netflix or throwing a ball around in the backyard.
Want to meet our Squad? You can find us on instagram @smallfarmbigcity
LET'S BE REAL.. YOUR DOG NEEDS FRIENDS!
WE LOVE LONG WALKS AROUND YOUR HOOD!